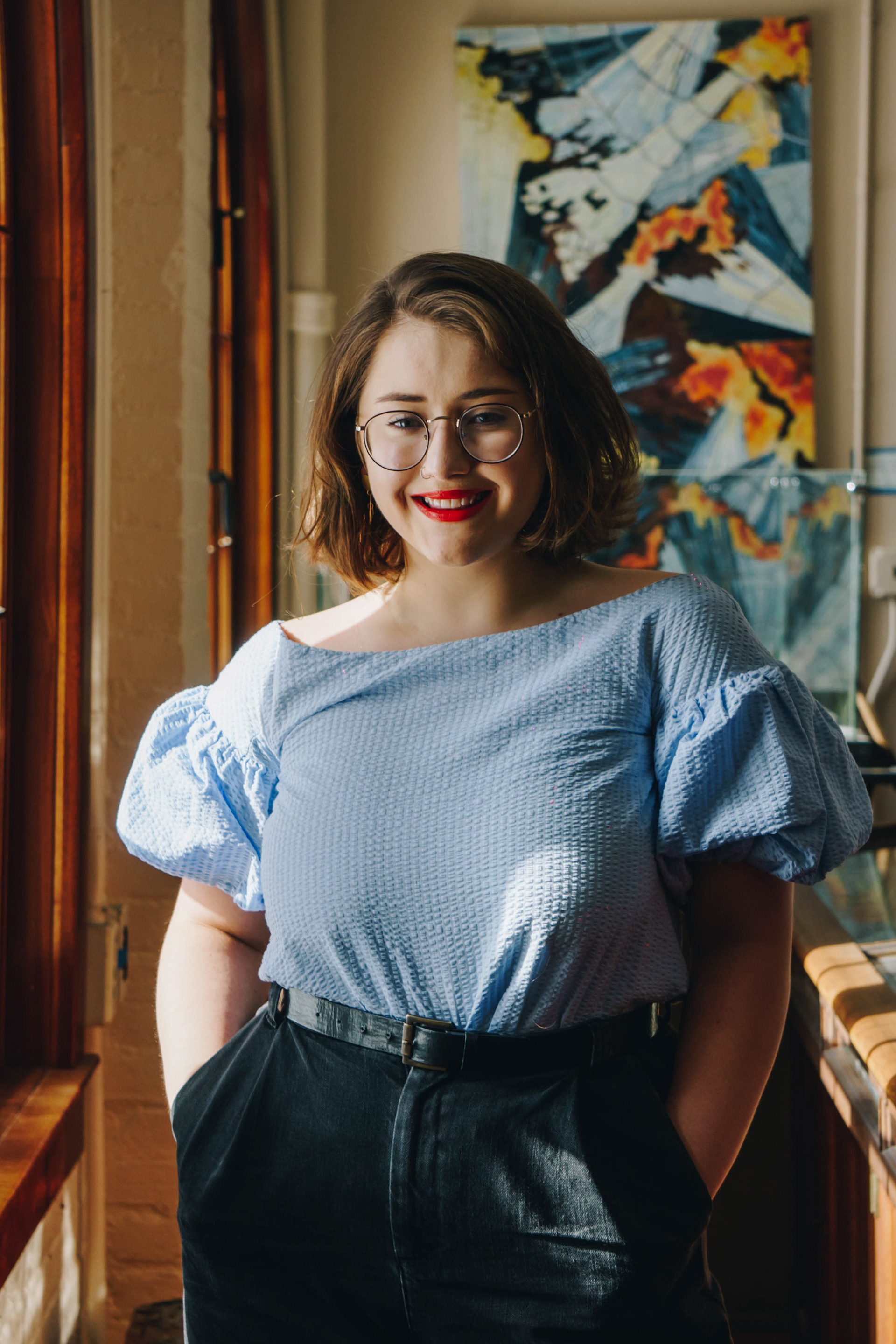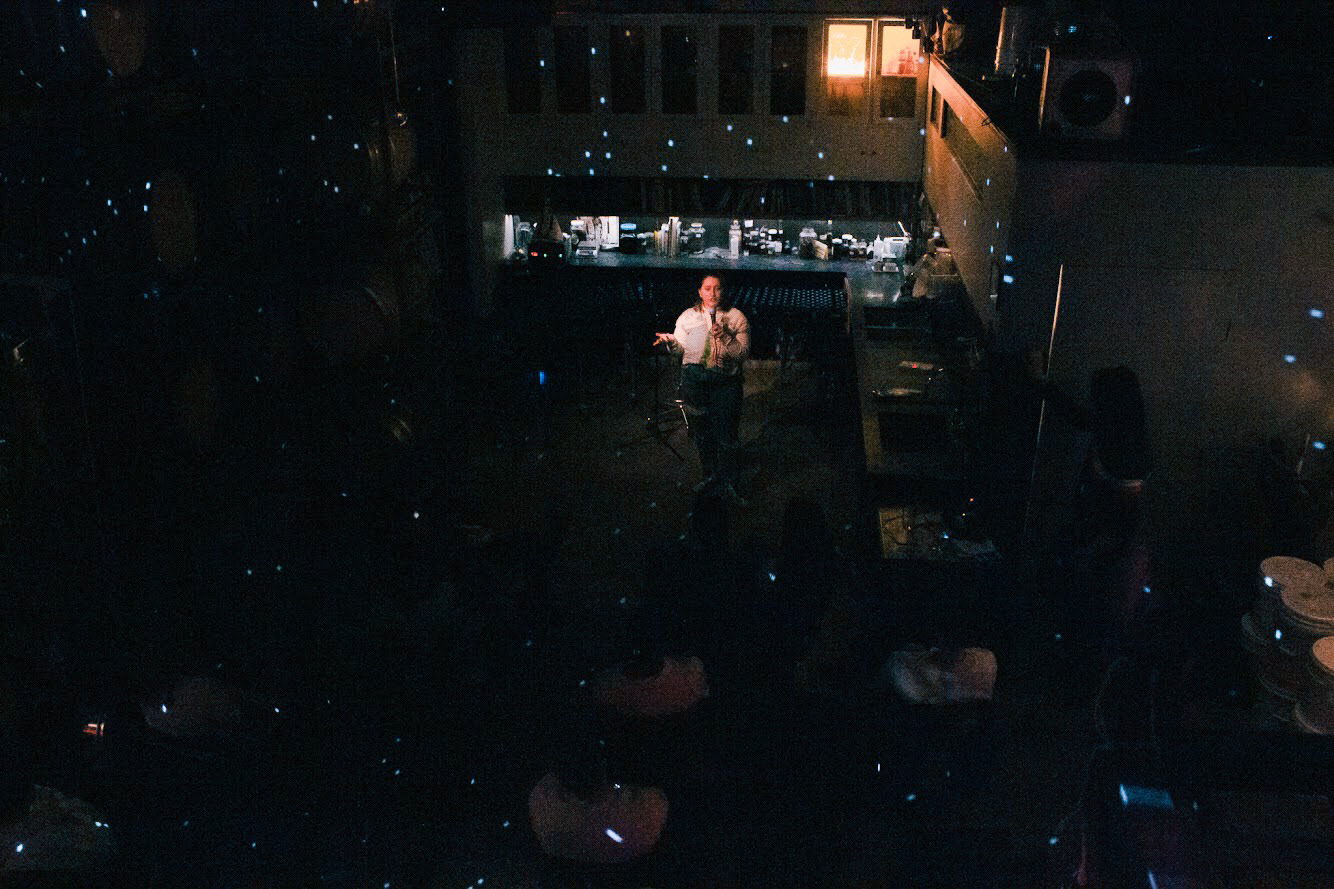 Evelyn Frick (she/her or they/them) is a 23-year-old queer comedian from Lancaster, Pennsylvania. Currently, she lives in Brooklyn and works as a research assistant on the Friends Like Us Podcast. She is also a contributor on humor sites Reductress and Humor Darling. She has opened for Marina Franklin and performed at the NY Underground Comedy Festival and CURVE Magazine's Virtual Comedy Festival. 
Evelyn got her start in comedy writing satire articles for Vassar College's Miscellany News humor and satire section. Later, Evelyn auditioned and joined Vassar's only all-women / gender non-conforming comedy group Indecent Exposure. During her time in Indecent, Evelyn honed her craft of writing, workshopping, and editing sketch comedy and stand-up, as well as performing; she also contributed greatly to the production and logistical aspects of her comedy group, serving as Indecent Exposure's Co-President during her senior year of college. 
Whatever the medium, Evelyn tries to use comedy as a political tool to uplift those whose voices are often drowned out by mainstream comedy.  
Evelyn is also very fun and cool.